New Social Media team leader
We are pleased to annouce Debbie Griffiths as the new Social Media team leader.

In addition to her role as Office Manager, Debbie will be ensuring Impreglon UK gets it's message across through the use of Facebook and Twitter. Social media is here to stay so we've decided to embrace it fully. If you wish to like, befriend and follow us, please follow the Facebook and Twitter links at the bottom of the website homepage. You can be assured of a prompt response from Debbie.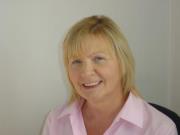 Debbie Griffiths, Social Media team leader