Sales Group Meeting in Munich
12th September 2016, Munich.
The Impreglon Polymer Group decided to set up a Sales Group to review ways in which the group sales and marketing could benefit from our global presence. The inaugural meeting of the Sales Group took place today in Munich. A number of interesting and potentially groundbreaking ideas were discussed.
Present at the meeting were Hakan Torntorp of Sweden, Luca Garone of Italy, Guy Williams of the UK and the chair, Aymeric Chamaux of France.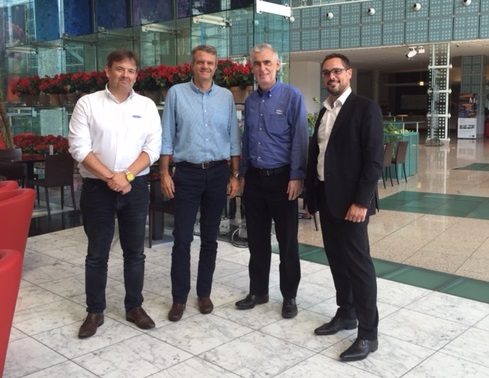 If you would like to know more about our coating services, please contact us either by telephone on 01623 753 107 or email.