Corrosion Resistant
 Coatings
Corrosion protection can be achieved by using special coatings that offer corrosion resistance by galvanic protection or by providing a barrier layer. Galvanic protection is where the coating layer is designed to corrode in preference to the substrate. The coating can be an organic coating such as DeltaMKS® or it can be a sprayed metal such as Aluminium (known as TSA).
TSA is also usually sealed with a silicone or epoxy.  A second type of corrosion resistant coating is where corrosion is prevented from happening due to the non-porous nature of the protective coating. Impreglon has a wide range of this type of coating with varying film thicknesses. The third type of corrosion resistant coating are the thicker fluoropolymer coatings that give barrier protection. These coatings have thicknesses that range from around 200 microns to over 800 microns. Some of these coatings will withstand very aggressive and abrasive environments. Two of the most common corrosion resistant coatings are ECTFE (also known by the trade name Halar®) and ETFE (also known by the trade name Tefcel®). Halar® is an excellent abrasion resistant coating and has very high thermal insulation properties.

Impreglon corrosion resistant coatings can be found throughout the oil and gas, chemicals and petrochemicals industries and applied to parts ranging from valves to vessels. Conductive coatings, or perhaps more accurately static dissipative coatings, can also be offered by us where static dissipation and corrosion protection is required.

For more information, see, for example, MagnaCoat®, PlasmaCoat® and TempCoat®.

For more information about Impreglon and our products call us on +44 (0) 1827 871400 or complete our enquiry form.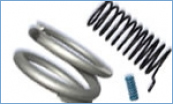 Galvanic coating.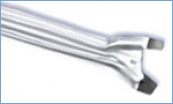 Pore free coating.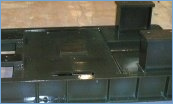 Thick film barrier coating.