Features
Application: Granola bars are made from a chewy, sugar, fruit and nuts sticky dough. They are usually moved from the mixing line to the production line in containers.

Problem: When the dough container is emptied, there is always residue left behind that has to be removed by hand. Because the Granola dough is so sticky, slow and extensive cleaning is required which wastes precious production time.

Coating solution: Coating the transport containers with TempCoat® makes them much easier to clean because the non-stick properties prevent dough residue from sticking when the containers are emptied.

Benefits: Cleaning effort is reduced considerably and production costs are reduced.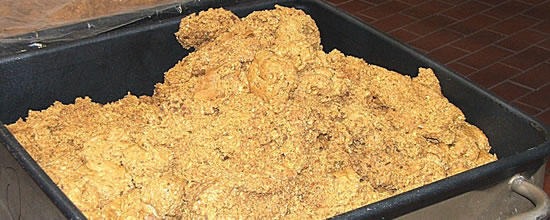 TempCoat coated Granola container